2022.12.01
The growing popularity of Thai idols in Japan and Korea
The popularity of Thai idols is increasing in Asian countries, such as Japan, Korea, and China. This article will show the growing popularity of Thai idols in Japan and South Korea.
The popularity of Thai idols in Japan
First, the popularity of Thai idols in Japan started during the COVID-19 pandemic in 2020. Some Japanese people watched Thai BL (Boys' Love) dramas on YouTube for free and started to recognize Thai male idols in these Thai BL dramas. The popularity has spread through sharing on Twitter and other social media among Japanese fans. This makes Thai idols well-known and leads to Thai dramas being broadcast on television and promoted in other mass media in Japan.
In 2021, "2gether" was broadcast on free TV in Japan, followed by "2gether THE MOVIE" and the nationwide exhibition of Thai BL dramas in Japan. "2gether" is the popular Thai BL drama about the love story of two handsome Thai university students by GMM Grammy. It aired on GMM25, a Thai television channel, from February to May 2020. Bright and Win are the two main characters in this drama and are very popular in Japan through TV broadcasts and social media sharing. Due to the broadcast and introduction of Thai BL dramas through mass communication, Thai idols are popular in Japan, not only among Thai BL drama fans, but also a mainstream target in Japan. Currently, Thai BL dramas can be watched on streaming services, such as U-NEXT, Netflix, TELASA, and Amazon Prime Video.
"2gether The Series" MV
"Still 2gether" trailer
GMMTV Fan Fest 2022, the onsite event of Thai idols in Japan, was popularly held in August 2022, after the concern of COVID-19. This reflects the growing popularity of Thai idols in Japan.
Moreover, not only Thai BL dramas but also Thai dramas are popular in Japan. "F4 Thailand" is a general Thai drama and Thai idols in this drama are also popular in Japan.
Focusing on the activities of Japanese fans supporting Thai idols is very interesting. During the spread of COVID-19 from 2020 to 2022, Japanese fans could not go and join the activities of Thai idols. They send lunch boxes or sweets to Thai idols and the staff to support their activities. They also buy outdoor media, such as LED billboards, banners, posters, tuk-tuk advertisements, etc. in Thailand and Japan to promote Thai idols on birthdays or special events. This demonstrates that the popularity of Thai idols is growing.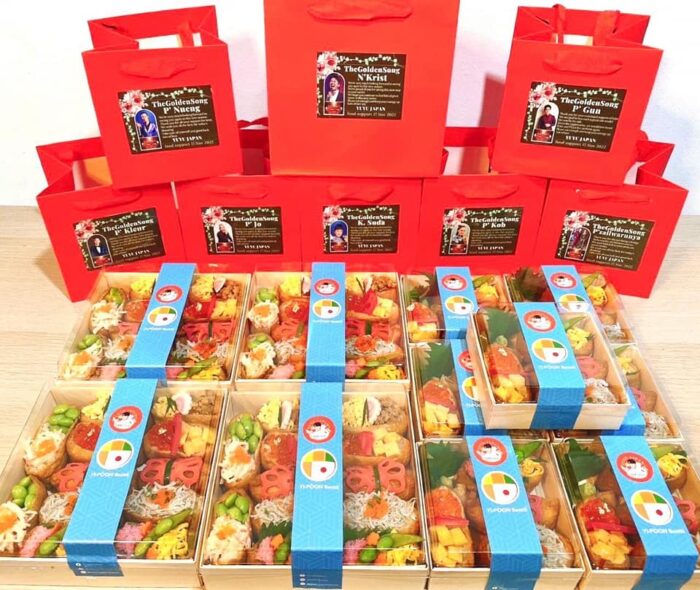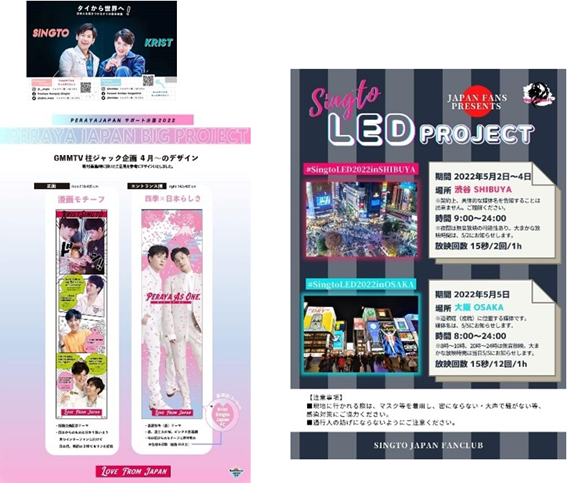 The popularity of Thai idols in South Korea
The popularity processes of Thai idols in Japan and South Korea are different. Thai idols are well-known and popular in Japan through dramas and media that are produced in Thailand, not through original Japanese media. However, many Thai idols are well known in South Korea and at the global level through South Korean original productions and media.
Thai idols participate in the auditions in Thailand or South Korea, train to become idols, and debut under South Korea companies. Here are some cases of globally popular Thai idols from South Korea.
NichKhun is a member of 2 PM, an international boy band group. He was scouted by JYP Entertainment and trained in singing, rap, dance, and Korean and Chinese language in South Korea in 2005. After three years of training, Nichkhun made his debut in September 2008. In 2019, he released a mini album "Nichkhun of 2 PM" as a single artist.
2PM NICHKHUN (닉쿤) "Lucky Charm" M/V
Lisa, a girl member of Black Pink, is another good model. She took part in YG Entertainment's auditions in 2010 and was the only one to pass. She became a trainee artist in 2011 and trained for five years before debuting as a member of the Black Pink girl group in 2016. Lisa is currently a single artist and is very popular around the world.
LISA – "LALISA" M/V
Bambam, a member of GOT7. At the age of 13, he passed the audition of JYP World Tour Audition Thailand and was a trainee artist in South Korea in 2011. Bambam joined the audition of YG Entertainment and became a member of GOT7 in 2014. He released his mini album DYE in 2020.
Many other Thai idols have debuted in South Korea. Nattew debuted under CJ Entertainment in 2010. Joy was a member of the girl group Rania under Dr. Music in 2011. Mint was a member of Tiny-G in 2012. Ten trained in 2013, debuted in 2016, and he is currently a member of SuperM, a Korean boy group who debuted in the US. Minnie was a trainee artist under CUBE Entertainment in 2015 and debuted as a member of (G)I-DLE in 2018. Natty is a single artist and debuted under Swing Entertainment in 2020.
While Thai idols are popular in Japan through Thai drama and media, they are well-known in South Korea and globally through South Korean music and media. There are many reasons why the popularity processes of Thai idols in Japan and South Korea are different.
1) Market size. As the Korean idol market is not as large as the Japanese market, South Korea needs to expand its market globally to Asia and the world. One of the strategies is to use idols from other countries to promote and build relationships and networks in their countries. Thai idols are used to target the idol market in Thailand. The idols from other countries, such as China, Japan, the United States, and Canada, also train and debut in South Korea.
2) Japanese domestic market. The Japanese idol market is quite large and Japanese companies do not need to expand their idols to the global market. This makes the Japanese idol market domestic. It is very difficult for international idols to debut in Japan because of the barriers of the Japanese language and culture. There are some Thai artists who train to be idols in Japan, but they quit along the way.If Japan wants to succeed in the global idol market, a global strategy should be considered during the idol development process.
3) Cultural barrier. Japanese culture and language are unique and very difficult for a foreigner to understand, while South Korean culture is more open to new cultures and cultural diversity. It is easier for international idols to make their debut in South Korea than in Japan.
Besides Japan and South Korea, Thai idols are also popular in China. Thai idols are popular in China through both Thai drama, and Chinese music, drama, and media. As Chinese people like to watch Thai dramas, Thai idols are popular in China. Thai BL dramas and Thai BL idols are also popular in China. Billkin and PP are two popular Thai BL idols in China. As BL dramas are not allowed to be broadcast in Chinese mass media, Chinese BL fans watch Thai BL dramas through Internet media. As Thai BL dramas are very popular among Chinese fans, Chinese companies also invest in the production of Thai BL dramas.
Billkin, PP Krit – Safe Zone [Official MV]
On the other hand, some Thai idols have debuted in the Chinese idol market. Nene debuted as a member of Bon Bon Girls 303 under Wajijiwa Entertainment, Sony Music, and Tencent Penguin Pictures. Mimi Lee debuted as a member of Rocket Girls 10. Sunnee debuted in A'N'D (Angel 'N' Devil) and Rocket Girls 101. She is currently a single artist under Universal Music China.
Japanese and Chinese fans recognize Thai dramas from the Internet. South Korea uses Internet media to spread the popularity of idols on a global scale. We cannot deny that Internet media has made our world smaller and introduced idols to other parts of the world. The Internet plays a key role in the popularity of idols on a global level. If a company wants to introduce its idols to the world, the Internet media strategy is a very important tool to achieve success.
All in all, the above information confirms the growing popularity of Thai idols in various forms in Asia. Is there a Thai idol you know? Would you like to know more about some Thai idols?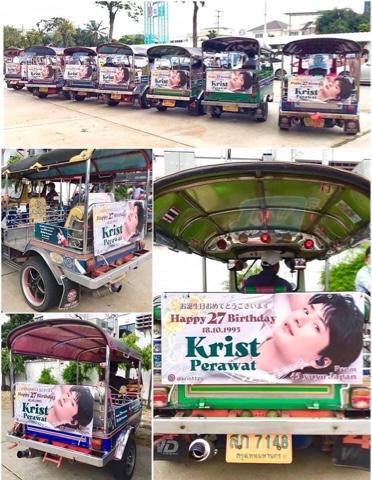 Acknowledgment
This work was supported by Suntory Foundation.
PROFILE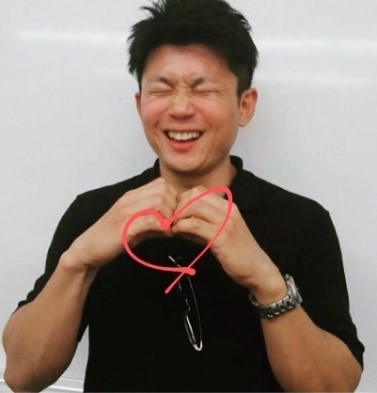 Piya PONGSAPITAKSANTI
ปิยะ พงศาพิทักษ์สันติ
Bachelor of Arts (Journalism), First Class Honors, Faculty of Journalism and Mass Communication, Thammasat University, Bangkok, Thailand.
Master of Human Sciences, Department of Sociology of Communication, Graduate School of Human Sciences, Osaka University.
Ph.D. Doctor of Letters, Department of Behavioral Studies (Sociology), Graduate School of Letters, Kyoto University.
Lecturer/ Associate Professor, Faculty of Global Communication, University of Nagasaki.
Professor, Faculty of Sociology, Kyoto Sangyo University (till current).