2023.04.27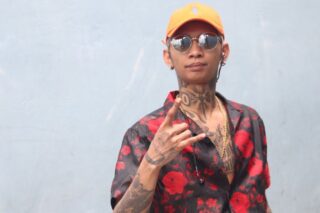 Indonesia Rising: The Next Generation of Hip Hop
The Indonesian rap scene is currently undergoing major changes. This article explores the growing popularity of Indonesian rappers since the mid-2010s, with respect to the social context at both local and global levels.
Rich Brian: A rising global star from Indonesia
The year 2016 created a milestone in the history of Indonesian rap music. Rich Brian, a 16-year-old from Jakarta, posted a music video of his rap song "Dat $tick" on YouTube. Overnight, the video went viral and became a hit with over 100 million views. Rich Brian is a global star who has garnered huge attention in the United States, the home of hip-hop music, and is touring all over the world. The founder of the Los Angeles-based 88rising label, which produces Asian rappers and R&B singers, discovered Brian and exclaimed, "No Asian rapper has resonated in the United States like him" and "He is the number one Asian rapper in the world."
The music video for "Dat $tick" took the world by storm. Wearing a pink polo shirt and a Reebok waist bag, Brian rapped about gangs, drugs, and violence in authentic English lyrics with slang. We do not know how strategic Brian was, but he dared to wear "Asian fashion" that is stereotypical for Americans. His ultra-deep voice and flawless rapping created a gap between his youthful appearance and his quality music, which was successfully appreciated by the American audience. It is not hard to imagine that Brian was of Chinese descent, a minority in Indonesia, rather than a Malay, a majority in Indonesians, which worked to his advantage in evoking a typical "Asian" image for the Americans.
Brian: A digital native rapper
Brian learned English and rap by watching YouTube from the age of 9 years. Some people still consider Chinese Indonesians to be rich, but his family background was a bit more complicated as he was home-schooled throughout his youth. By the age of 14, he was living almost entirely on his own, spending most of his time on Skype with his American friends, eating McDonald's burgers and watching Hollywood movies. It is clear that he was heavily influenced by the American pop culture.
However, it is important to remember that Brian addressed himself as "Rich Chigga." His original name is a combination of Chinese and the N-word. The term "Chigga" has stereotypical discriminatory connotations in America. The N-word was not appropriate as an MC name in a hip hop culture with a history of racism in America, even if it was just to make fun of his own stereotype. After "Dat $tick" became a huge hit in the US and when his original name "Chigga" became popular, the N-word was criticized, and he changed his name to "Brian." He said, "I was naive and I made a mistake." He was only 16 years at that time, although he had been studying English and rap music since the age of 9. While his admiration for America was stronger than others, he might not have been able to take the country's history of racial problems and black racism seriously.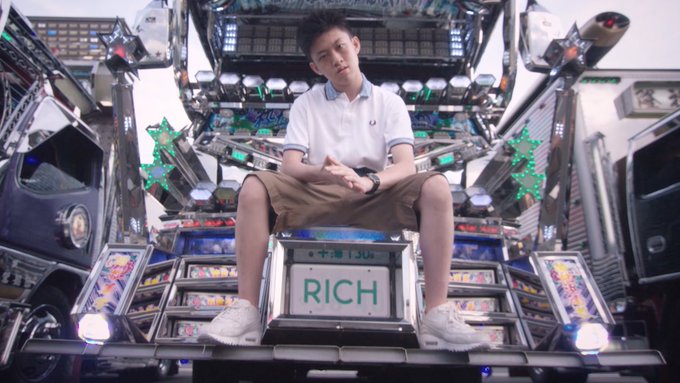 You don't wanna f*ck with a chigga like me, man.
  (Dat $tick)
Brian and Indonesia
There is no doubt that Rich Brian has become a global star and the most famous Indonesian rapper in the world, but I think Brian is not the "leading Indonesian rapper." His story is a highly unusual success story as he directly became a global star without developing a reputation in the local rap scene. The fact that the Internet helped him achieve global recognition without making any efforts to be recognized at the local hip-hop level created a major change in Indonesian music history.
Indonesian politicians have also noticed Brian's global popularity. When he performed at Coachella, the largest music festival in the US, in 2022, he introduced himself by projecting Monas (a monument built to commemorate Indonesia's independence) on a screen on stage and revealed that he was from Jakarta, Indonesia. Although the purpose of his actions was not certain, the Indonesian politicians appreciated his performance. They also expressed their desire for more Indonesian youth to be as successful as Brian.
In fact, President Jokowi invited Brian to the presidential palace in 2019. The meeting was televised, and Brian wore a traditional costume (batik) and spoke politely in Indonesian. As the Indonesian government intends to use the youth for political purposes, it portrayed Brian as a youth icon who challenged the world and succeeded. It is obvious that the government wants to achieve their political purpose by using Brian to gain the support of the majority of Indonesian citizens.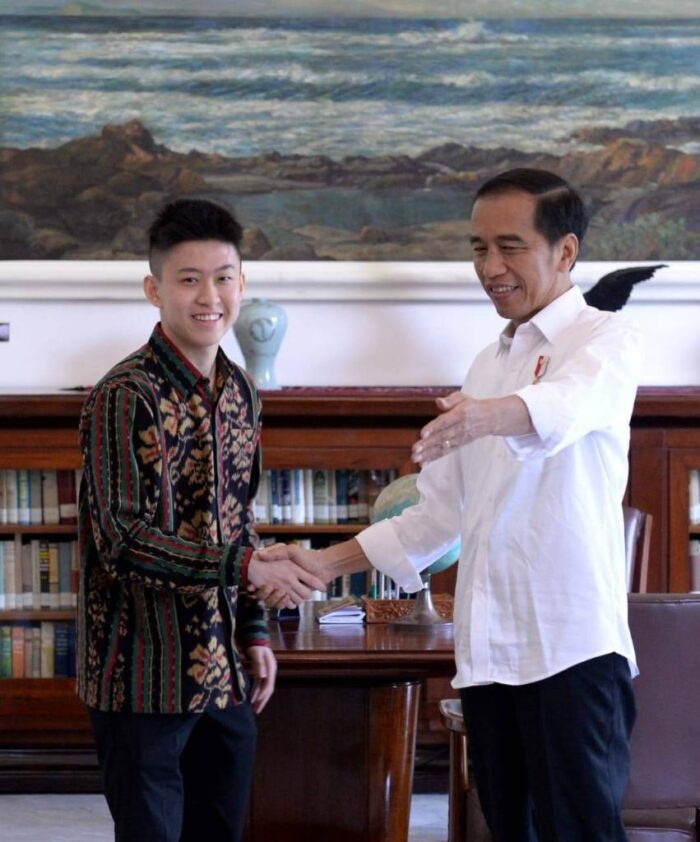 Young Lex: From the bottom to the top
Although not a global star like Brian, another famous Indonesian rapper is Young Lex. He is the most commercially successful rapper in the country. He is unique among the Indonesian rappers in that he has a "gangsta" style with tattoos on his upper body, is usually naked, wears a gold chain, uses rough language, and is a famous YouTuber.
Importantly, while many of Indonesia's early rappers in the 1990s were university educated elites, Young Lex was a "real" low-income worker in the 2010s. Young Lex's 2017 song "Office Boy" is an iconic example of his rise from poverty to fame.
  I didn't have the money to go to university
  I finished high school and worked as an Office Boy
  But now I'm hiring Office Boys, BOY
  I started all from the bottom, BOY
  I was sneered at the higher-ups, BOY
  But we have the right to succeed, BOY
Although his style of expression differs from that of Rich Brian, both are similar because they are non-intellectuals and non-elites who rose to the top via the Internet, creating a milestone in Indonesian rap history. The elite domination of hip-hop culture was broken and "democratized."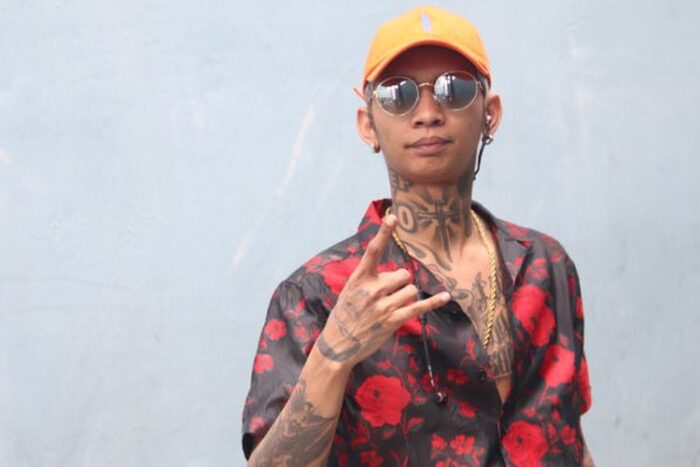 Most Indonesian rappers are males; there are very few female rappers. One female rapper who has emerged in the Indonesian rap scene is Ramengvrl. Her debut track "I'm Da Man" was a hit in 2016, and in 2019, she won Indonesia's most prestigious music award, the AMI Award in the rap/hip-hop category. This was the first time that a female rapper won the award.
  This song goes out to all my ugly b*tches out there
  If someone tells you your uglyjust be like
  I may be an ugly b*tch but at least I got money
  I'm ugly, I'm ugly, I'm ugly
  These b*tches say I'm ugly, I'm ugly, I'm ugly
  But it's ok I got money, got money, got money
  So it's ok if I'm ugly, I'm ugly, I'm ugly
Her lyrics and music videos are unique, and, unlike Rich Brian and Young Rex, her expressions contain elements of social criticism. Ramengvrl follows the footsteps of her predecessor, veteran rapper Yacko. Yacko was one of the first female rappers to speak out against sexual violence and criticize the male-dominated music industry. According to Yacko, sexual harassment is common in Indonesia, and she herself had been a victim. Female performers and audience have suffered sexual harassment during performances. The 2017 music video for Yacko's song "Hands Off," which aimed to empower women to fight back, featured a number of female artists. Ramengvrl was among them.
Like Brian, Ramengvrl is also active on the global stage, incorporating the latest rap music with English lyrics, and is well known in the United States and Japan. However, unlike Brian, who is a global star, Ramengvrl is popular in the local hip-hop community in Jakarta. Since the 2010s, these hip-hop communities have emerged not only in Jakarta, but also in Bandung, Yogyakarta, Bali, and other cities in the region. They have formed their own unique scenes in each region.
In this way, the rap scene in Indonesia is maturing, and nowadays, Indonesian rap is not limited to Rich Brian, but numerous rappers with different charisma are expanding their activities at their own levels. If you want to learn more of their raps, enjoy the playlist below.
Spotify playlist "Indonesian Hip Hop": Selection by Yujin Kim.
PROFILE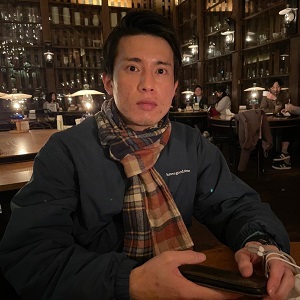 Yujin Kim
Researcher of National Museum of Ethnology, Japan.
Ph.D. (Area Studies), Graduate School of Asian and African Area Studies Kyoto University.